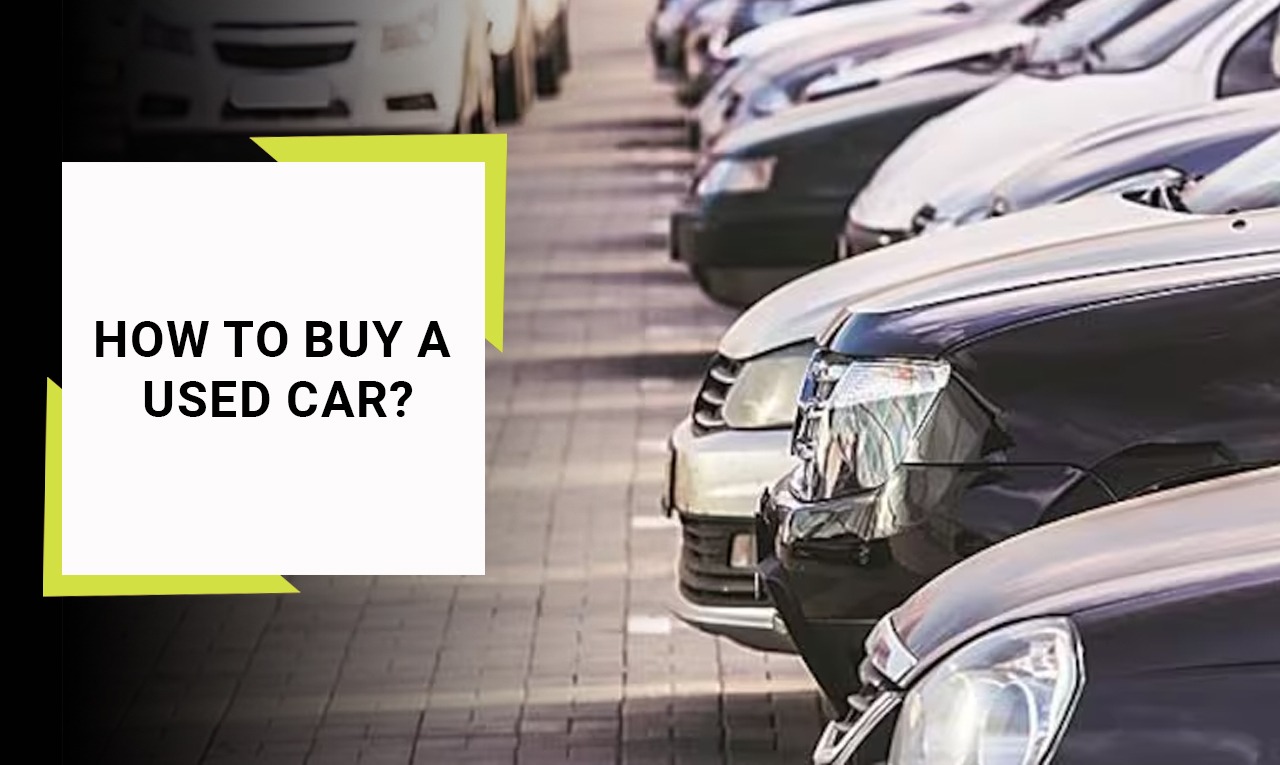 Contents of this article
Introduction
How to buy a used car: things to check before you attempt to buy a used car
How to buy a used car: ways how to buy a used car in Queensland confidently
How to buy a used car: the importance of mobile roadworthy service
How to buy a used car, warranty and cool-off period
Conclusion
A personal vehicle like a car is really useful. It has an important impact on a person's life. It gives you the independence to travel from point A to point B on your own. The primary reason behind our decision to purchase a used car is financial considerations. Since buying a new car is more expensive, many people may not have the option. It's not simple to buy a used car. There is a lot of risk involved in buying a used car. Therefore, you should be aware of a few things before going out to purchase a used car. We have gathered data for your advantage and will offer definitive instructions on how to buy a used car. Please read this article to better understand the procedures when you want to know how to buy a used car in Queensland lawfully.
How to buy a used car: things to check before you attempt to buy a used car
Before attempting to purchase a used car, you should check and consider the following criteria. Look them up:
How to buy a used car, budget- you should decide on a budget before going out to acquire a used car. When buying a used car how to negotiate plays a significant role. However, establishing a budget in advance aids in the selection of a used car and the bargaining stage of the used car purchase.
How to buy a used car in Queensland dealing with year and model selection- you must choose the used car you want to buy before moving forward with the final transaction in your preferred manner.
Your requirements- the first thing to consider when buying a used car is its intended purpose. You need to know what you're going to use the car for before you can answer the question of how to buy a good used car. How big or little of a car you require depends on whether the vehicle you wish to buy is intended for a family or just one individual.
Preference of the way of purchase- then you have to decide in which way you wish to go ahead with the purchase. If you wonder how to buy a cheap used car, you need to select a way you want to buy the car. It can be through an auction, a dealer, or simply through private contact.
Rules and regulations- check the rules in your state or territory regarding getting and selling used cars, particularly how to make certain the vehicle is free of any outstanding debts.
How to buy a used car, roadworthy- before you proceed with the purchase of a second-hand car, a roadworthy check is a requirement. To learn more about the significance of it, see our article on selling a car without a roadworthy certificate.
How to buy a used car: ways how to buy a used car in Queensland confidently
There are a few methods you can sign the contract and buy a car. We will go through a few options for how you can choose to purchase a used car in this area in depth. The ways to purchase a used car are as follows:

A private way to buy a used car- many times we ask the question of how to buy a used car privately. Private car purchases are typically less expensive than dealer purchases, however, you have to depend a great deal on your judgement because you won't receive any protections like legal warranties. There are a few things to do when you go for the private purchase of a vehicle like getting a roadworthy inspection that will make sure the condition of the vehicle and contact the car's title database in the state where the cars are registered to see if there are any outstanding debts on the car in question.

Dealer purchase of a used car- although purchasing a used automobile via a dealer is typically more costly than doing so privately, however, there are a few benefits. When you wonder how to buy a used car from a dealer, you need to be sure that the dealer is well-reputed. You can exchange your previous old vehicle. They frequently choose to post a document with some basic information, like the manufacturing year, mileage reading, and warranty information, on the dashboard or screen of the car in question. They have to certify that the car is free of debt. Check with the dealer about the warranty issues of every part before you sign the deal.

Auction purchase of a used car- You might get a good deal at an auction, nevertheless, you genuinely need to comprehend cars and their market value. You will only be using inspections by sight is a big drawback for an auction purchase. You ought to verify with the auction company about warranty and fees owing since auctions can differ from area to area. In most cases, you cannot schedule an assessment or perhaps a test drive, so talk to the company to gather as much information as you can.
How to buy a used car: the importance of mobile roadworthy service
The need for a mobile roadworthy Brisbane cannot be overstated. A roadworthy examination is unquestionably the best method for how to buy a used car in Australia for sure. The whole roadworthy system wholly depends upon the company you choose. One can think about how long does it take to buy a used car exactly, it also depends upon the roadworthy inspection report. At the appointed time, an expert roadworthy company will examine and provide the precise certificate. If you choose the mobile roadworthy option, the mobile mechanic will travel to you rather than make the trip to the shop. They perform an inspection to determine the car's actual condition. The government has established a list of particular components that should be checked when a car is inspected. When the inspection results are positive, it will be simple to proceed with the transaction. Before finalising the purchase of the vehicle, you as a potential buyer must ensure that the paperwork has been thoroughly examined. If you are curious about what happens if you fail a roadworthy? then you should review our publications to see where it is expressly mentioned that a grace period is given to fix the inspection's deficiencies. The car can sit for a roadworthy re-inspection when the problems are fixed.
How to buy a used car, warranty and cool-off period
Depending on the mileage and age of the car, which differs from state to state, you need to check the statutory warranty duration. After you have completed the purchase agreement, you have a day to change your mind. The dealer may demand a deposit that is not refundable from you. The agreement must be terminated by writing if you desire to do so.

We advise getting in touch with us if you would want additional details on how to buy a used car in this region. Our team will provide you with thorough instructions on how to buy a used car in Queensland correctly. Call us now.