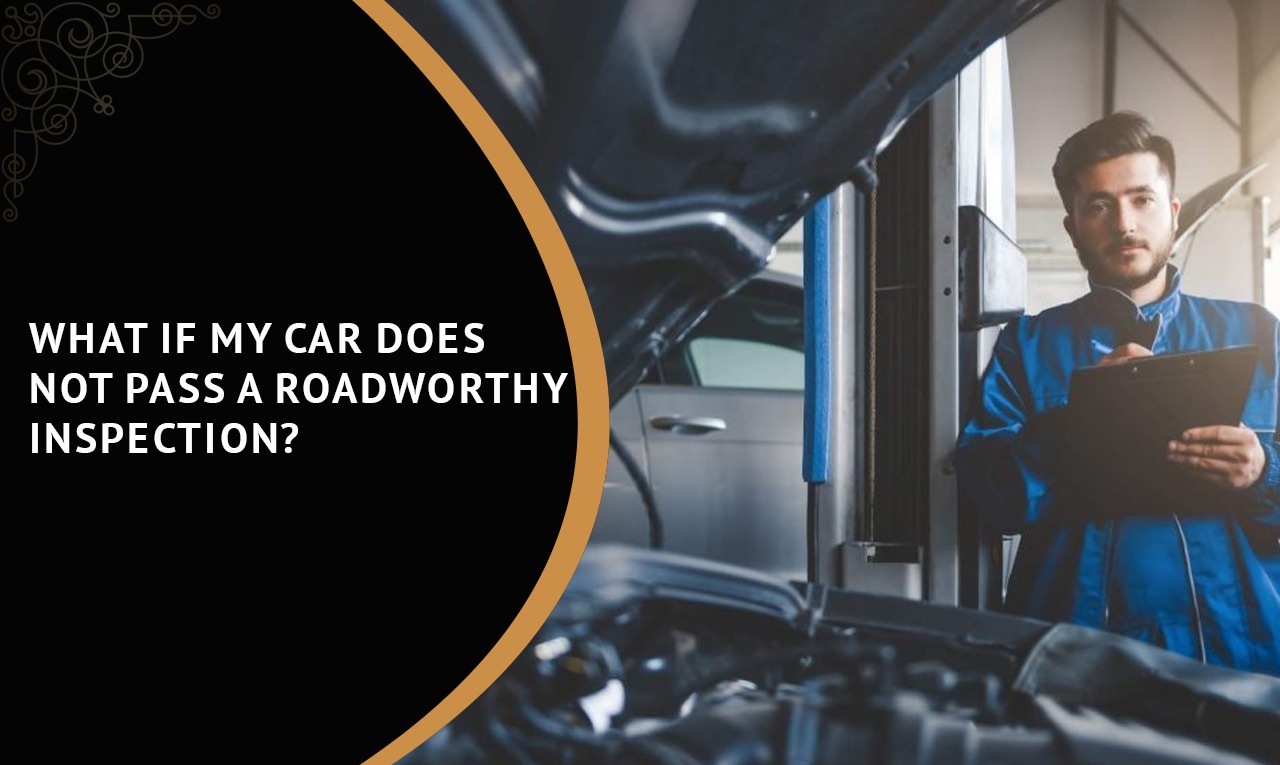 Individuals must have a roadworthy service, which cannot be avoided. As a client, you wish your car must pass the roadworthy inspection to be used freely and legally on public roadways. Any vehicle must pass a roadworthy inspection before being used in any legally permissible way. The question that gets asked the most frequently is, what if my car does not pass a roadworthy inspection? When it involves roadworthy services, customers become highly apprehensive. An assessment for roadworthiness should always be treated attentively. Querying about what happens if you fail a roadworthy is a valid ask. Please peruse the entire blog post keenly, as we will explain everything to do if the automobile loses a roadworthy check.
Why is it vital to have a roadworthy certificate?
The government considers a roadworthy certificate to be equally significant to your other automobile paperwork. The certificate will attest to the roadworthiness of the owner's car. If you, the automobile owner, want to market your automobile, you must have a roadworthy certificate to finalise the title transfer legally. Absence of a roadworthy certificate, your vehicle might lose its registration. When re-registering your car when the current registration documents run out, you require a roadworthy certificate.
Validity of a roadworthy certificate
The question of, how long does a roadworthy certificate last? Naturally arises once a vehicle passes the roadworthy examination. The certificate you receive after passing the roadworthiness test lasts two months, starting on the day it was granted or 2,000 kilometres. To give potential purchasers ample opportunity to make a purchase, we encourage customers who plan to sell their car to wait until the very last minute to get the roadworthy examination. Nevertheless, there are a few variations based on the sellers and dealers. The following is a list of them so you will know precisely what they are:
Licenced auto dealers: Roadworthy certificates are good for 1,000 km or three months after the date of issuance.
The rest of the sellers: Roadworthy certifications are good for 2,000 miles or two months after they are issued.
What can happen if a vehicle fails a roadworthy service?
The most frequent thing we get is what if my car does not pass a roadworthy inspection? If the client's car fails a roadworthy inspection, the client is given 14 days to fix the problems. The examiners are supportive and direct the vehicle owner in question towards the parts that have lost the inspection test. The government has clarified that no inspectors or businesses may bill for additional services unless they have a justifiable justification. The client will only have to pay an appointment fee for the Inspectors of a reliable company like ours to return so that the issues that have been fixed can be passed if this is completed within the allotted period. In all honesty, the client should be fine with their mobile roadworthy Brisbane inspection fails. There will be a minor summons cost, for instance, if the professionals require seeing the vehicle again. Our article about what happens if you fail a roadworthy? It is very informative in this regard.

Guidelines for preventing roadworthy inspection failure
The customer can perform quick inspections in all the places where professionals typically conduct roadworthy inspections. Before doing the roadworthy check independently, the client is expected to have specific motor-related expertise. If the customer desires, they may have a mechanic perform a short service on specific car components that might cause issues during the roadworthy examination. Here is a comprehensive list of automobile components we have found to fail most frequently.
Bulb lights
Brakes
Tyres
Mountings
Bushes
Oil Leaks
For the vehicle owner that will be inspected, understanding the car roadworthy checklist qld is crucial. The complete list of components for the roadworthy inspection is available on the official government website. We have created a thorough essay on a mobile roadworthy inspection checklist, which you can read whenever you want to learn more.
What should you do if your vehicle fails to pass the roadworthy test?
A client might be interested in knowing what options are available for them if their car still needs to pass the mobile roadworthy certificate check. Therefore, if a part fails within 14 days, the client can opt to fix it personally or, if the client would instead, get it fixed at another workshop. Naturally, there is a danger involved in doing any repairs by a novice person. The client can discover that they did not fix it correctly, and it breaks down again. Please don't rush this process of improving the parts on themselves. If the customer flunks the roadworthy test once again, they might have to shell out for a new one at the complete cost. It is better to search for the best roadworthy certificate near me provider and appoint them. When performing the inspection, roadworthy inspectors will try their hardest to fix or replace whatever parts are not functioning properly, using the right equipment and knowledge. The inspectors from a respectable roadworthy company might immediately attempt to correct anything that is only very minor. Logic dictates that the customer should always take some time to examine the items mentioned above before the actual roadworthy assessment by professionals. This way, they can fix the issues beforehand and get to pass the inspection on the first try.
What will happen if the customer doesn't fix the automobile's problems within the permitted 14 days?
What happens if you fail a roadworthy is a big concern for any customer looking for a roadworthy certification. The entire inspection must be performed again at an additional fee if the failing parts are not rectified within 14 days. It is wiser to complete the fixing or repairing tasks. On the client's second roadworthy inspection, another inspector might point out more issues that can be problematic for the clients. Because of this, it is highly advised to get the broken parts repaired promptly. It can get very pricey to shell out for many roadworthy inspections. Additionally, it indicates that the customer will be pressed for time if they decide to sell their car and cannot schedule another appointment for a while. Our earlier essay on the topic will certainly help you get more information regarding mobile safety certificates.
What shall you question the mobile roadworthy mechanic?
It would help if you queried the mechanic before receiving a mobile roadworthy inspection as a customer. The client should know how to check a mobile roadworthy certificate. The idea of "roadworthy" becomes more understandable the more you, the buyer, know these concerns. Before hiring a qualified roadworthy company to do the inspection, a client should have the following questions addressed:
How much time will the assessment require?
What occurs if my car doesn't pass the examination?
Provide same-day service, do you?
What is the duration of the roadworthy certificate's validity?
What is the price?
Do you examine every kind of vehicle?
Can I get a written certification from you?
What products is the safety certificate valid for?

Times when you can go without obtaining a new roadworthy certificate
Undoubtedly, there are some circumstances in which a vehicle does not need a roadworthy certificate. Look at the conditions in the part that follows to see where you can go without receiving a new roadworthy inspection and certification:
In certain far-off places.
When a car is being moved between spouses.
When it is given to the heir of a deceased estate.
This piece is written for everyone interested in learning more about what happens if you fail a roadworthy. We hope this article adequately answers your question regarding what if my car does not pass a roadworthy inspection. For everyone who plans to have their car put through a roadworthy inspection, these questions are thoroughly addressed in our educational essay.